Highlights Events by  BIM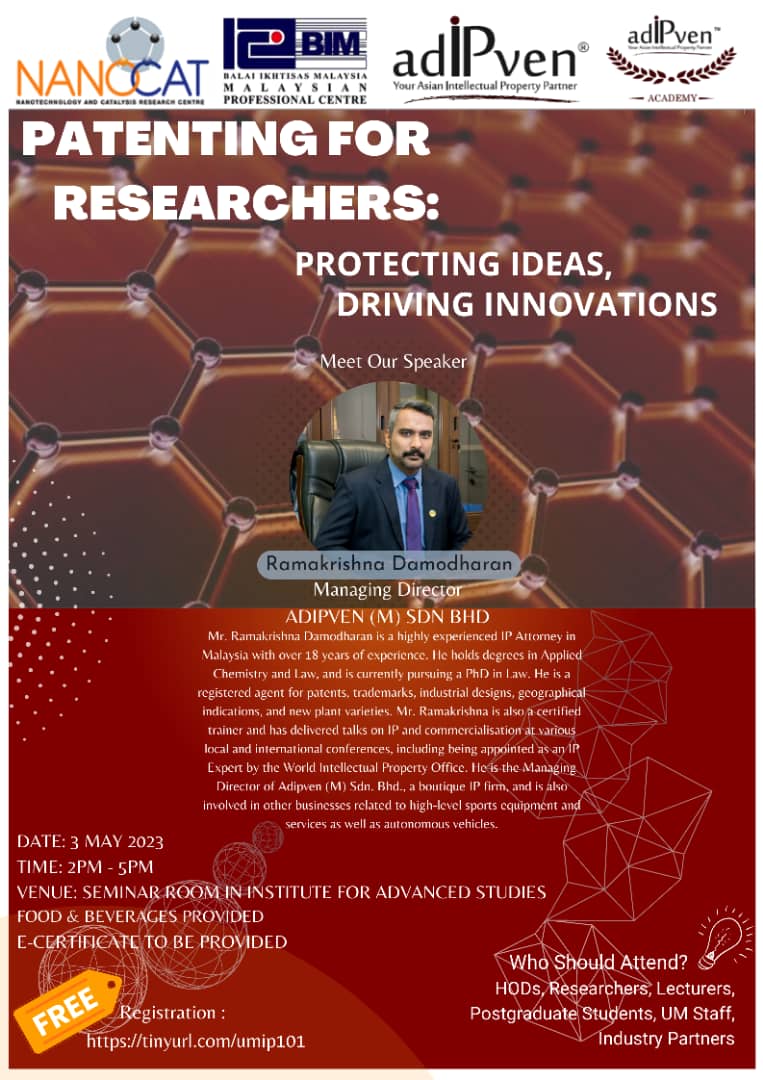 Seminar on Patenting For Researchers
Balai Ikhtisas Malaysia is inviting you to a Seminar on Patenting For Researchers: Protecting Ideas, Driving Innovations
Speaker : Mr Ramakrishna Damodharan, Managing Director Adipven (M) Sdn Bhd
Day/Date : Wednesday, 3rd May 2023
Time : 2.00 pm – 5.00 pm
Venue : Seminar Room, Institute for Advanced Studies, University of Malaya, Kuala Lumpur
Click here for registration : https://tinyurl.com/umip101
Free of Charge! E-Certificate to be provided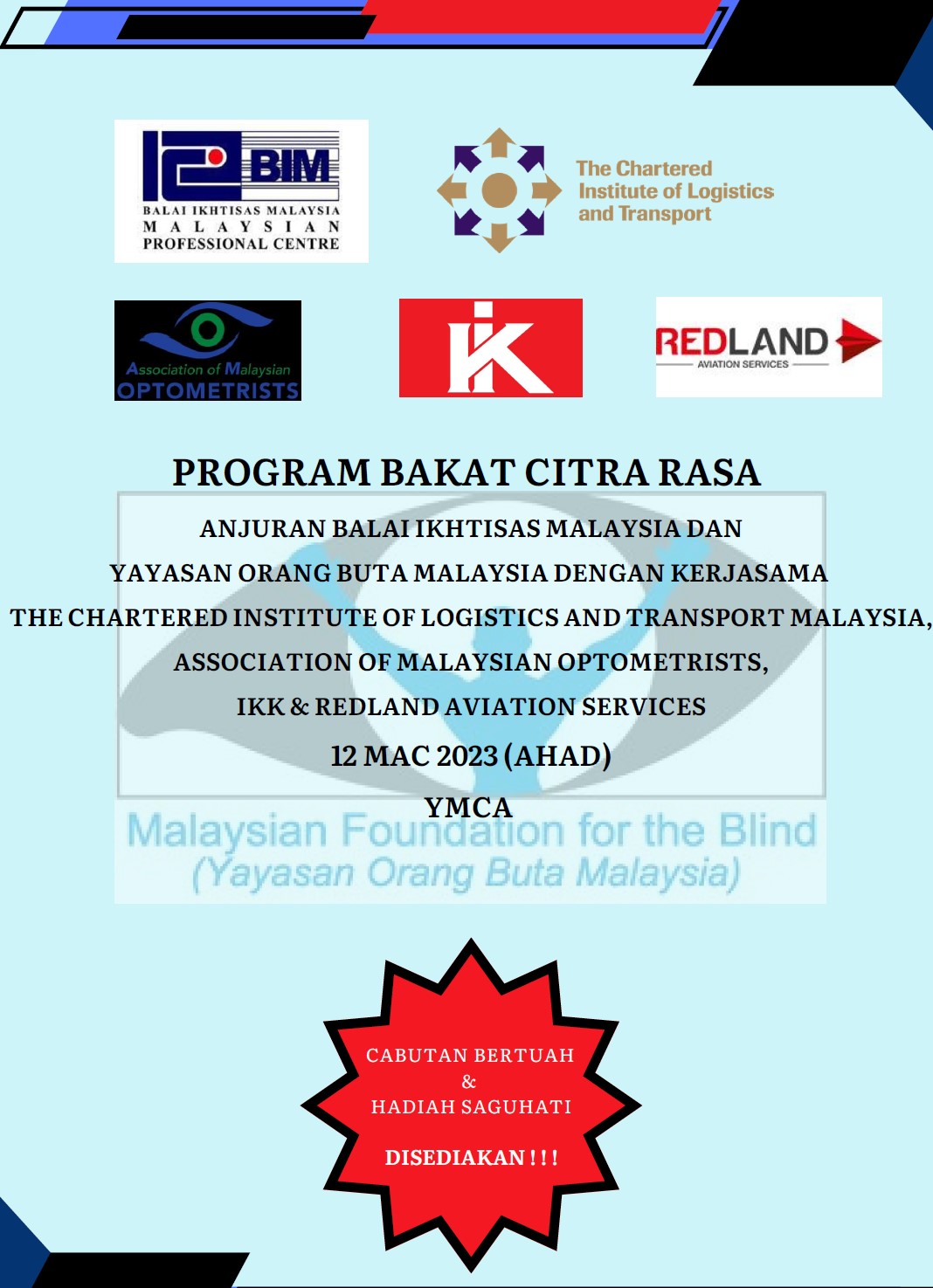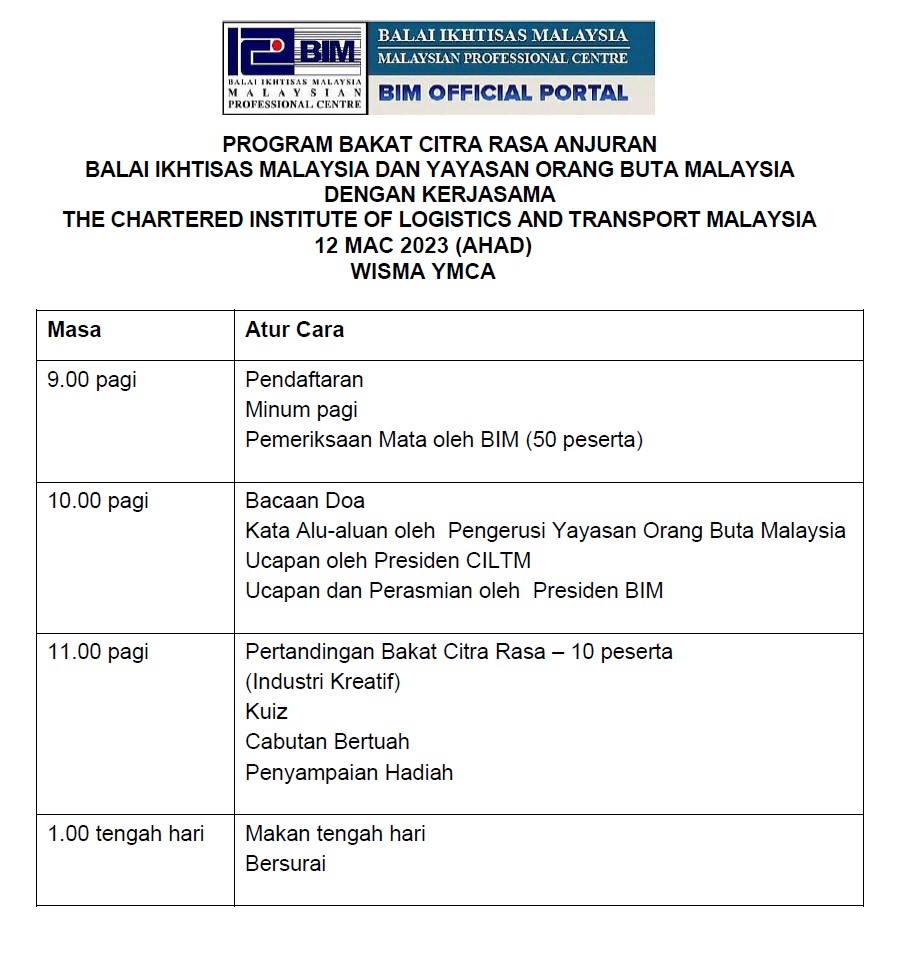 Program Bakat Citra Rasa
Program Bakat Citra Rasa organized by Balai Ikhtisas Malaysia (BIM) with Yayasan Orang Buta Malaysia and The Chartered Institute of Logistics and Transport Malaysia (CILTM) as per details below:
Date/Day: 12th March 2023, Sunday
Time : 9.00 am – 1.00 pm
Venue : Wisma YMCA, Yayasan Orang Buta Malaysia (Malaysian Foundation for the Blind)
Events by Member-Institutions
Workshop on Productivity Step Up Program -Sustainable Technology Adoption for Professionals
      Organized by Balai Ikhtisas Malaysia and Malaysian Productivity Corporation
22 March 2023, 12.30 pm  – 5.00 pm, Armada Hotel, Petaling Jaya
Scan QR Code for Registration
LIMITED SEATS!!!!
KL Park Festival 2023
Hi all members,  in case you all interested to participate in the upcoming competition in conjunction with Kuala Lumpur Park Festival 2023, 4-12 March at Taman Tasik Titiwangsa, organised by Kuala Lumpur City Hall (DBKL)
Two competition that is open to public that may interest you:
Balcony Design Competition
Environmental Art Competition (Air, Land or Water)
REGISTRATION CLOSED ON 15 JANUARY 2023
More details can be found via festival website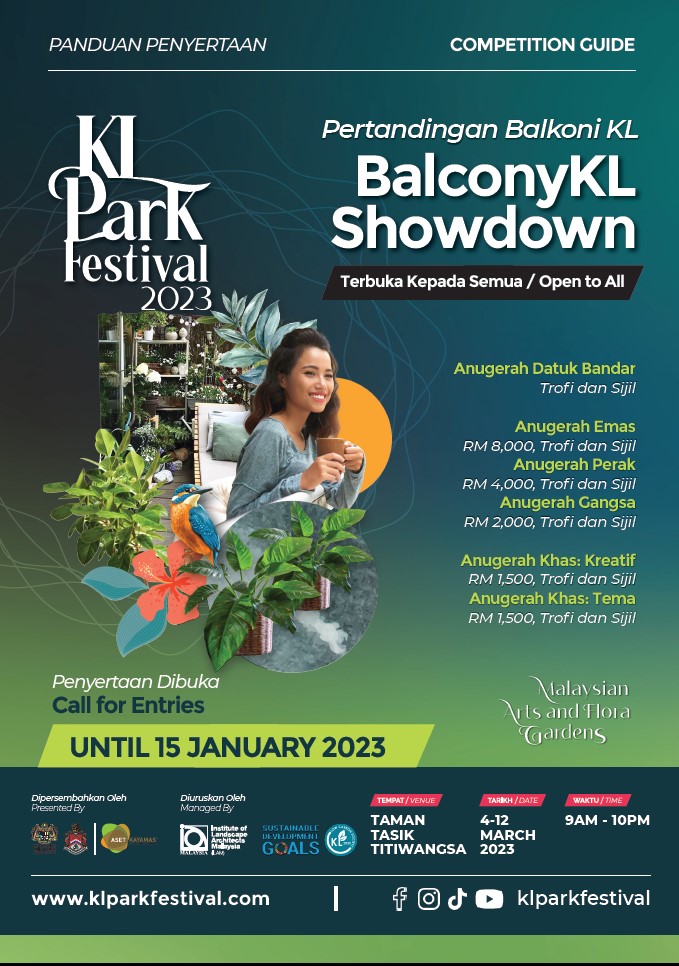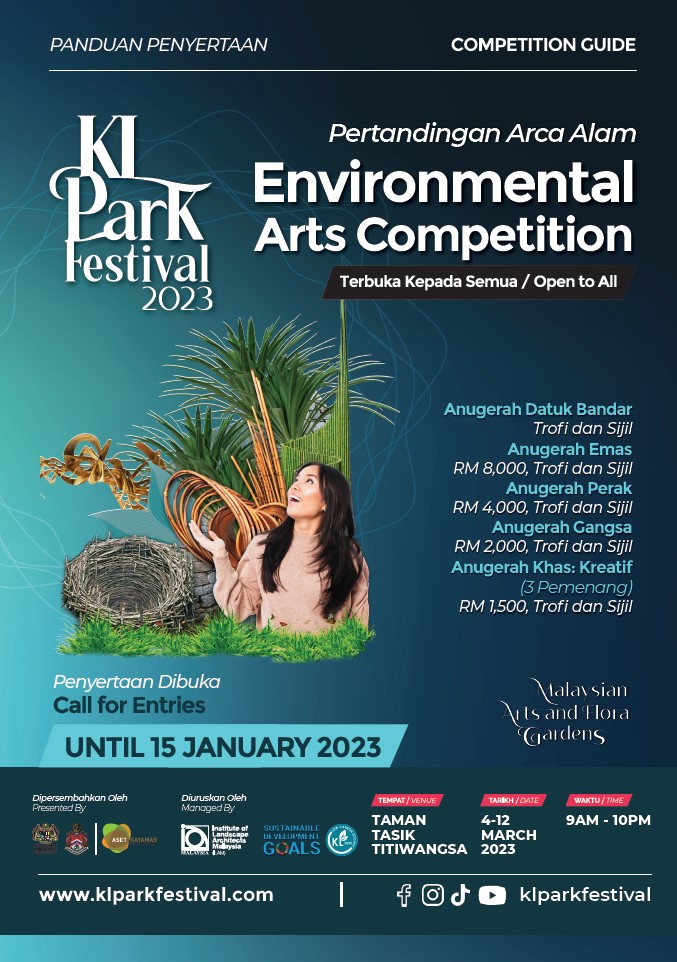 BIM Publications
Dear All Members,
We would like to share with you the BIM Professional Women video presented during BIM 50th Anniversary Dinner on 27th July 2022.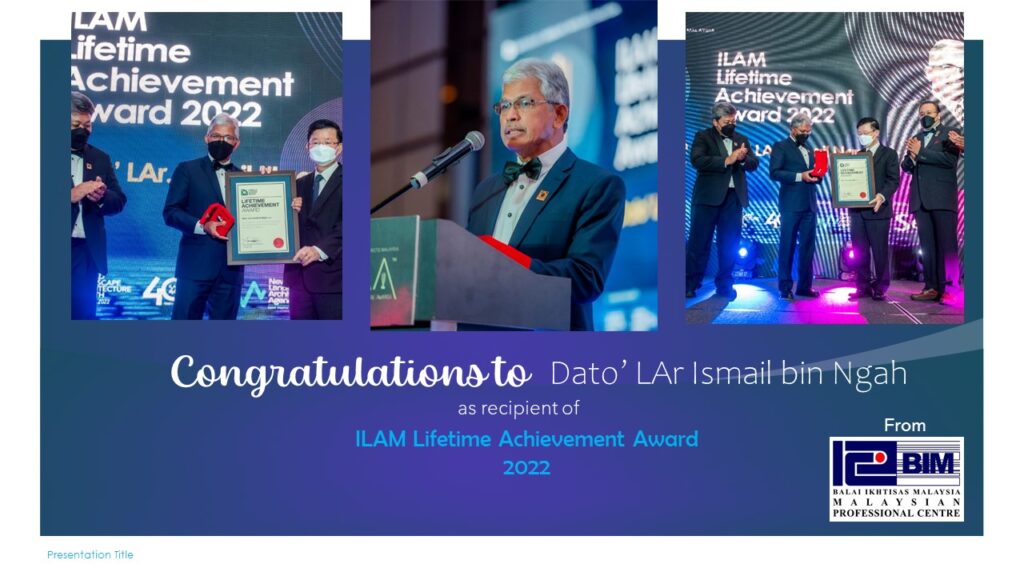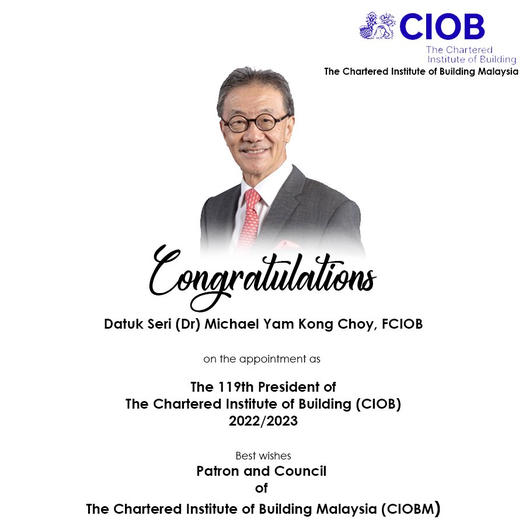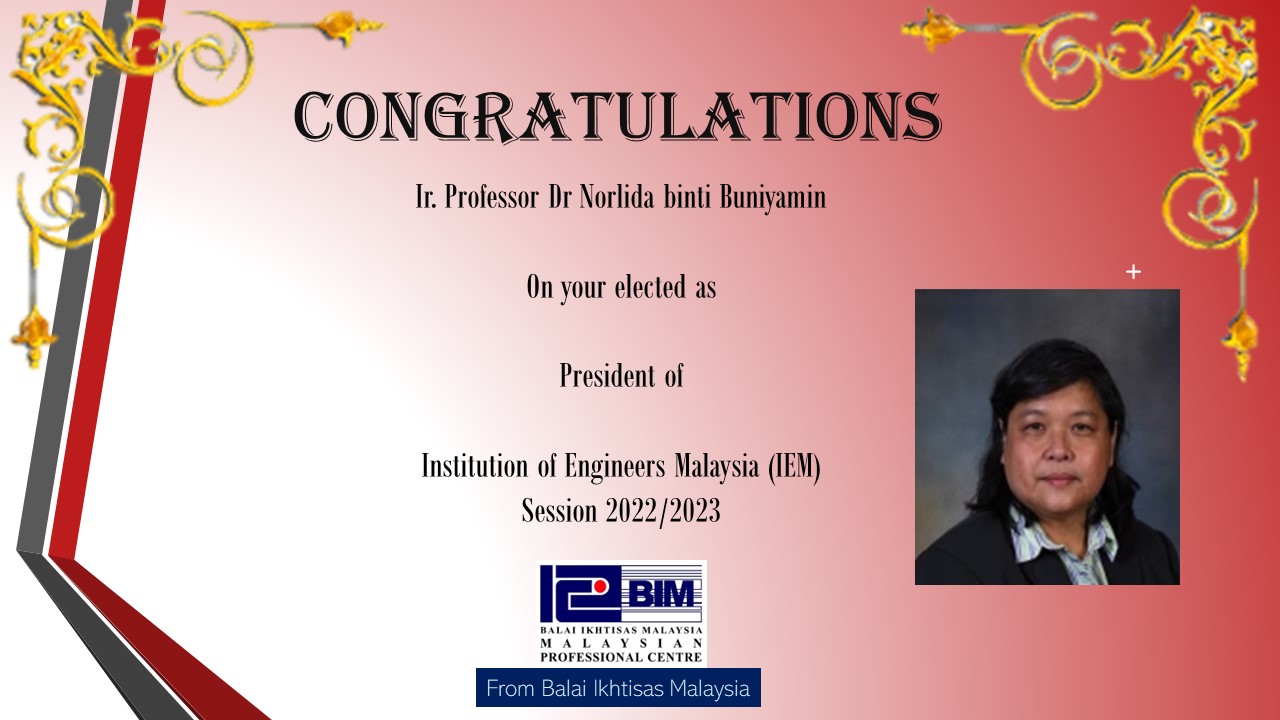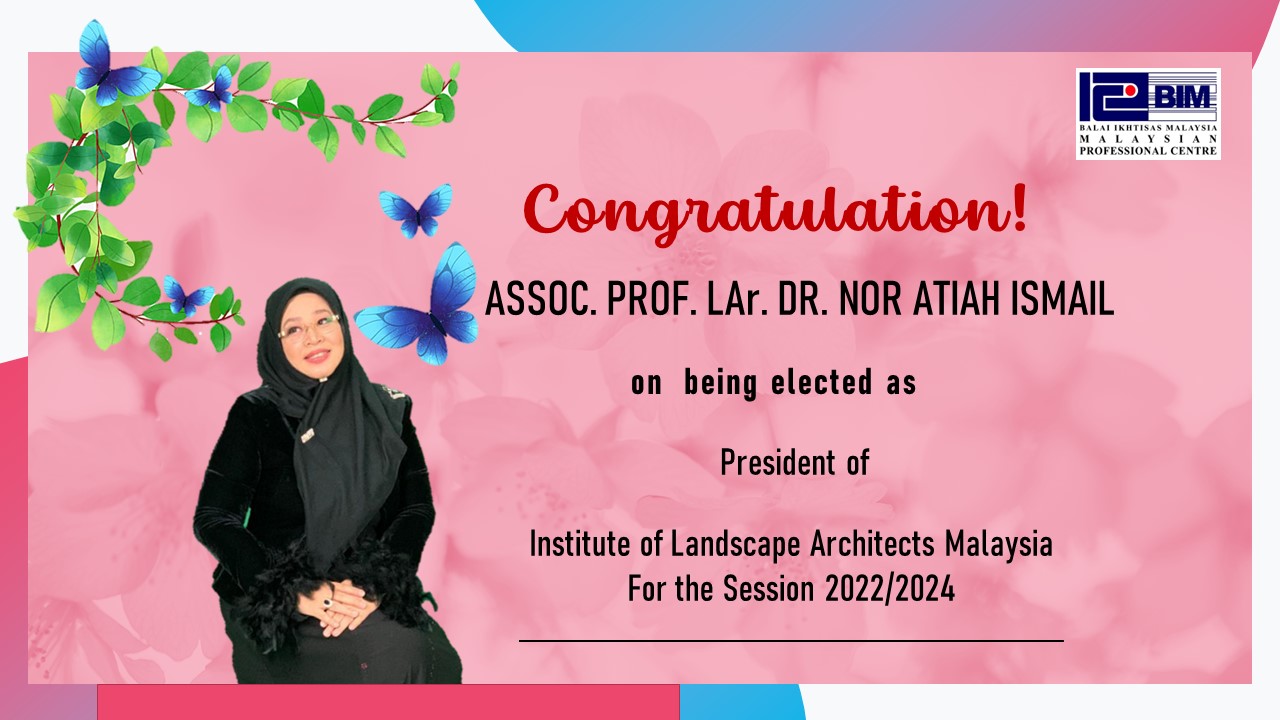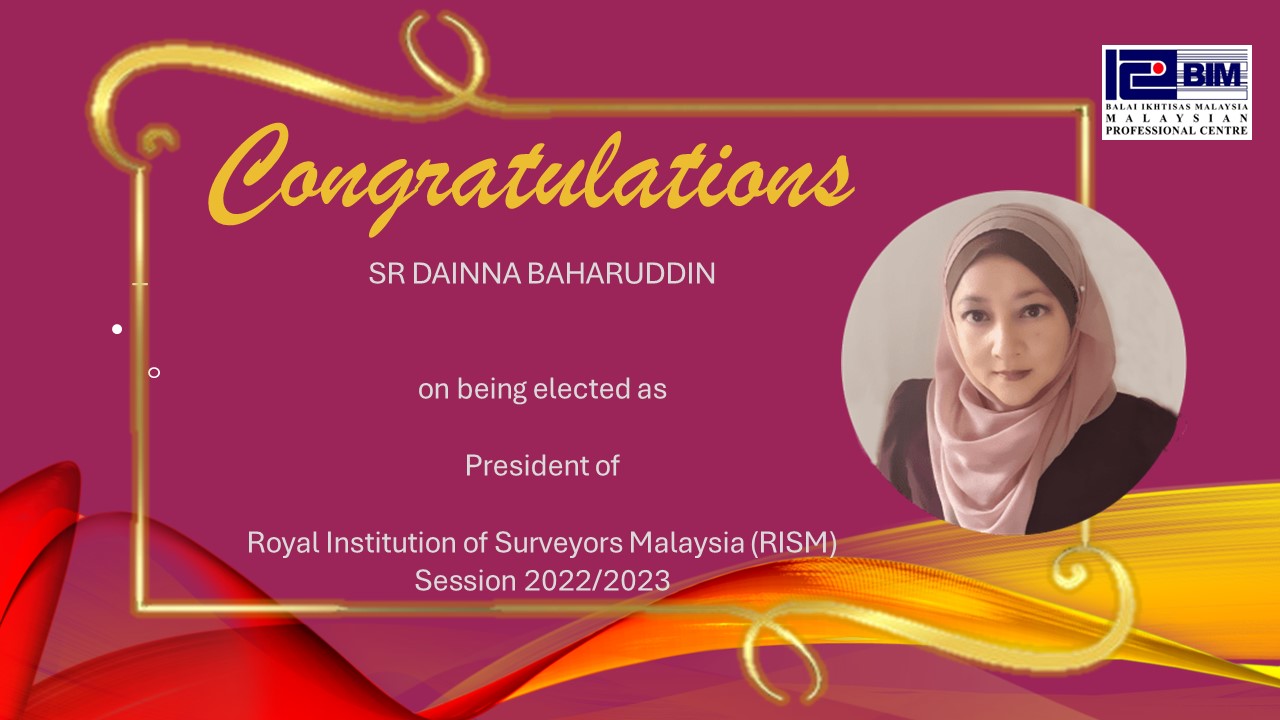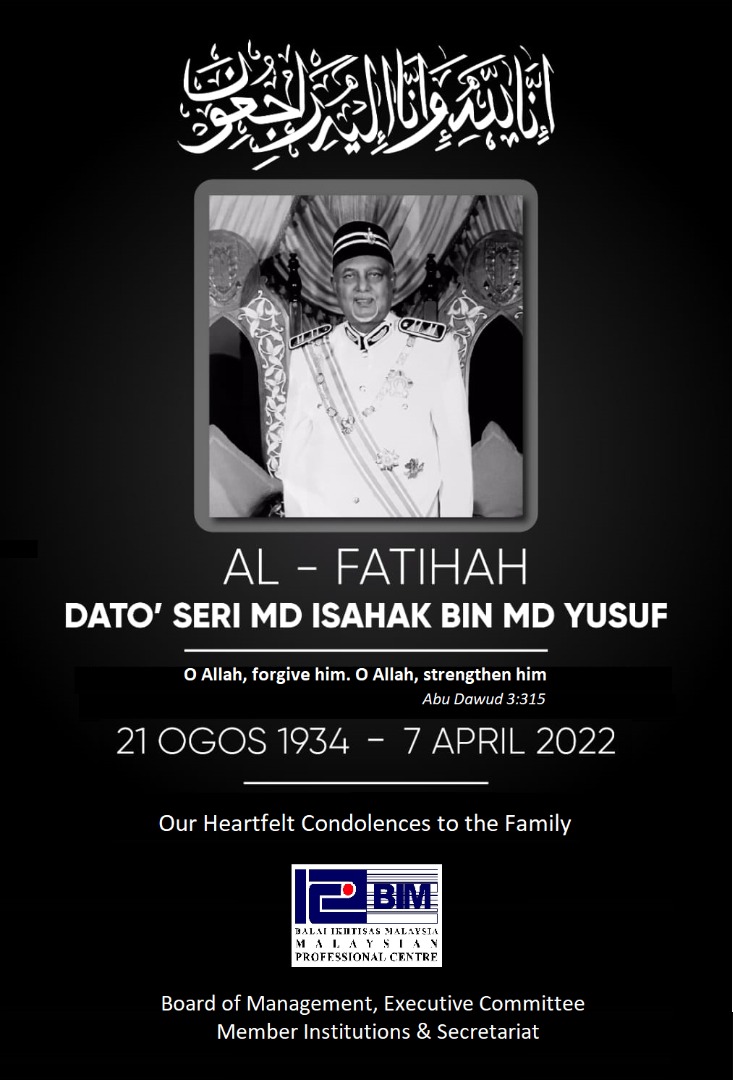 Promoting interests both locally
and internationally
BIM is the umbrella organisation of 21 professional organisation in the country,
with a total membership of about 60,000.